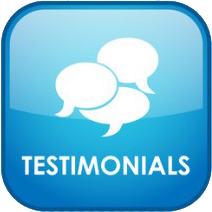 Read patient testimonials about Dr. Steven Goldstein and Dr. Yair Whiteman at Creative Dental Specialists, located in Scottsdale, Arizona. If you would like to give us your testimonial, please refer to our Reviews page. We appreciate your feedback and we look forward to post more amazing patient testimonials. You can also Contact Us if you need any help with leaving your testimonial.
A most excellent office. Very professional Dr. and staff. Not always a fan of going to the dentist but they make it a lot easier than most. Wouldn't hesitate to highly recommend Dr. Goldstein to anyone.
-Greg F. (Yelp)
I had two bridges replaced that were 35 years old and in need of updating. This was a process that required multiple visits to achieve the final outcome. The whole procedure from beginning to end was handled very professionally. Kudos to Dr. Goldstein and his entire staff. I believe that having a dental lab and Mitch as his dental technician on site sets his office apart from others. The high standards set by Dr. Goldstein and his staff for the finished product and the way the whole process was handled is rarely seen these days. I would recommend Dr. Goldstein for any dental needs and will continue to utilize his services even though I now live in another state, the travel is well worth it! Thank you very much for such a pleasant experience and fantastic outcome.
-Brian N.
Dr. Goldstein has the unusual ability to understand each patient's dental needs. Great dental care is highly individual and it is unique to find a dentist who can combine cutting-edge implant technology with highly-skilled treatment to create a truly outstanding result. I am extremely satisfied with the outcome of his work and have recommended Dr. Goldstein to family and friends. He is indeed a rare jewel in an area of dentistry where you need the very best.
-Warren S.
Dr. Goldstein is the best dentist I have ever been to (and believe me, I have had more than my share). He is interested in doing what is best for me and describes all available options. He is gentle, detail minded and meticulous about his work and has guided me through my 3 implants with care and concern. He is always up on the latest equipment and procedures.
-Anonymous (Dr. Oogle)
When you go to the dentist for a major, costly procedure, you are a little nervous. If you're like me, you check around and see whose education, experience, and reputation dramatically recommends them. Still, you have to narrow it down to one. And I must say, having gone through the most extensive reconstruction (upper and lower) you could possibly require, I am unbelievably pleased with the results achieved by Dr. Goldstein and his team. His maxillary surgeon is the best. Mitch, his lab man, turned out teeth that please the eye but look natural and organic to the mouth and face. And Dr. Goldstein himself, leading the team, gave me the feeling of being in the best possible hands from beginning to end. I'm grateful to him for his state-of-the-art expertise, deft technique, and friendly, accessible manner.
– Lance M.
This was the best dental experience I have ever had. From the woman in the front office that greeted me when I walked thru the door to meeting and talking with Steven, I felt like they cared about me. I am not fond of Dentists because there is usually some pain involved. I had to have a crown on a tooth.. it was truly a pain less experience. In my opinion Steven is skilled at creating a crown for a badly damaged tooth.. and I have had a few people in my mouth. I have never had a doctor who I felt cared about me as a person as Steven did. If you have problems with your teeth this is the guy! Great experience.
-David S. (Yelp)
Very skilled dentist and results were superb! The staff was friendly and I was very pleased with my treatment. The waiting area was nothing special but I would definitely go to this office again.
-Anonymous (Dr. Oogle)
Dr. Goldstein managed the treatment for my dental implants, although he did not do it himself. He provided the follow-up care. It was a very complicated procedure (2 front teeth) and they turned out beautifully. He also provides regular dental care for me and my husband. I would recommend him without reservation.
-Anonymous (Dr. Oogle)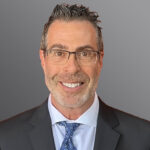 Steven H. Goldstein, DDS
Dental Implant, Restorative & Cosmetic Dentist
Dr. Goldstein has over 30 years of dental implant experience. He's been practicing dentistry in Scottsdale, Arizona since 1990. Here, he focuses on restorative dentistry, including dental implants, crowns, bridges, full-mouth restorations and dentures. Dr. Goldstein was voted a Phoenix Magazine Top Dentist in his field(s) in 2012, 2013, 2015, 2016, 2017, 2018, 2019, 2020, 2021 and 2022.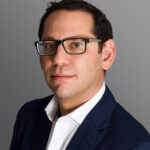 Yair Y. Whiteman, DMD
Prosthodontist
Dr. Whiteman is a Prosthodontist and lecturer who specializes in highly esthetic, minimally invasive adhesive prosthetic dentistry and advanced restorative implant dentistry. Dr. Whiteman received his DMD degree from Semmelweis University and completed his Post-Graduate specialty in Prosthodontics at Boston University. Since then, he has been involved in patient care, education, lecturing and dental material research.